Main trend in the 2022 edition of Vivatech, large companies are now sharing their initiatives in terms of Open innovation. They even talked more about their relationships with the beginners of the digital ecosystem. Links that can be made permanent through initiatives such as the Bizkitchen program, supported by Numeum.
The new edition of Vivatech has the particularity of highlighting the way in which companies design their innovations. And this, whether they are developed internally or through external companies and start-ups. A major movement that has crossed most companies in the digital ecosystem.
With this in mind, the Bizkitchen program promotes these types of collaboration. The idea of ​​the initiative led by Numeum is to identify the keys to the success of a virtuous partnership between the two companies. Guillaume Buffet, administrator of Numeum and president of U Change/Motherbase attests to this approach. The manager explained: Ecosystem analysis has been done for many years but there is still no way to analyze the interactions between actors on social networks. So we came up with a suitable solution. It allows you to quickly estimate, in a field, the major players and the many existing startups. It will also help identify possible business links. »
This type of solution then makes it possible to build a lasting relationship with a large company. The statements were delivered by Blandine Calcio Gaudino, head of the Ecosystem and development division of La Banque des Territoires. He clarified: we have a tradition of strong partnerships with start-ups. Our strategy now is to consolidate our action. This is why we need to map the digital ecosystem in an appropriate way. Thus we have built a win-win relationship thanks to the support for internal change but also for the employees. This relationship is a success if it lasts."
Quick victory was achieved
Maintaining a good relationship between a company and a small structure can be achieved through many successive stages. The ideal is to develop a common vision that allows everyone to find their place in this relationship.
Romain Meggle, who manages the CB Innovation Lab at Cartes Bancaires CB explains: " we try to improve services to merchants, and incidentally to the way of life of consumers. So we did the attempts to pay by voice. To keep going, we met the starters during a dedicated competition. For our part, we deliver our experience in terms of UX and security through design. The recipe for success lies in the fact that we don't consider ourselves superior to the project. We just give our opinions and advice on the best ways to do it. »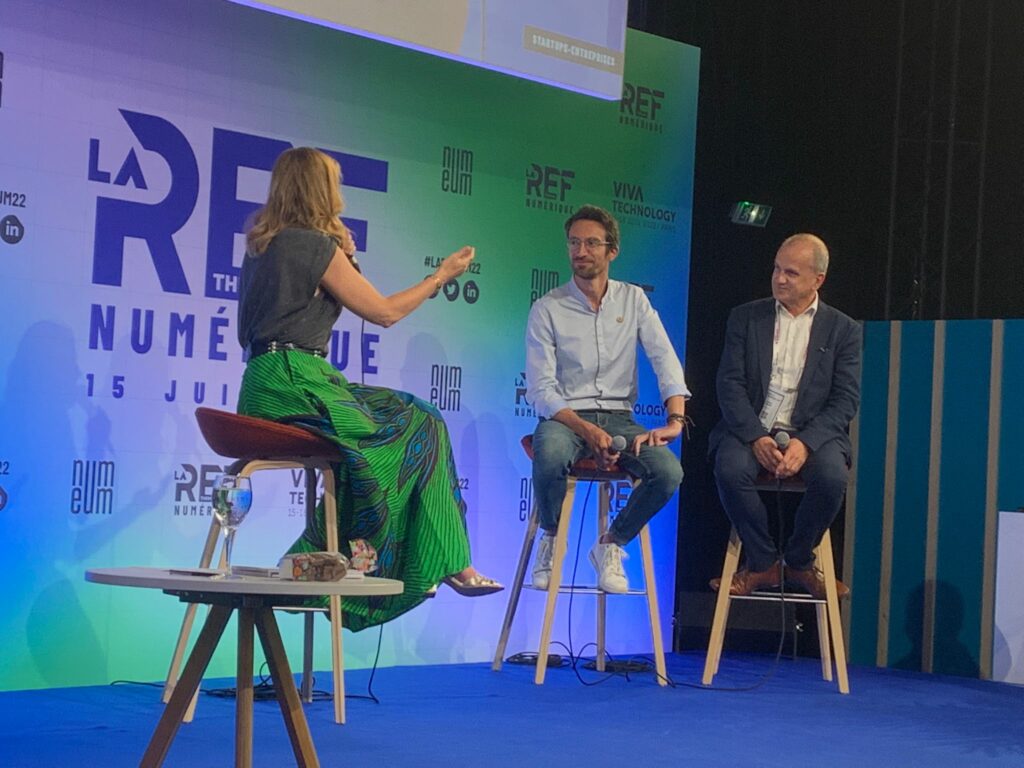 A vision supported by Franck Lefevre, president of Newport-IMS. He explained: " We design services for users of voice -enabled vehicles. The project done with CB should, in principle, not exist because experimentation and innovation can be complicated in this particular sector. But we are here to explore ways to facilitate change. Our relationship is clear. And the necessary things are said. »
Olivier Robillard