The "historic" visit of the royal couple to the Democratic Republic of Congo "makes it possible to underline the richness of relations between our two countries", estimated at the end of the mission the Secretary of State in charge of Science Policy, Thomas Dermine , during the interview given to the Belgian agency.
"An important page has been changed"analyzes Mr. Dermine. "To restore the works stolen during the colonial period, the remains of Patrice Lumumba or the commission of inquiry in Parliament. There is a form of introspection that shows that Belgium is not afraid to look at this colonial past, including its gray areas identified in King Philippe's very important speech in Kinshasa. But as the Congolese president pointed out, now we have to look to the future, building the future through strong trade relations, technical development cooperation and the role that Belgium can play in the extremely tense security context in eastern Congo. »
For the Secretary of State, the question of a possible apology to the sovereign is important, but not so great. "What we see here is that these semantic questions are small compared to the way in which we are building the future of the youth of this country, with the necessities of daily life", he commented.
"The unique connection of the Congo with Belgium"
Thomas Dermine, who accompanied the royal couple from Kinshasa to Bukavu via Lubumbashi, said "The unique connection of the Congo to Belgium". "We saw demonstrations along the streets, in stadiums, universities… Wherever the King went, he was accompanied by a very large movement. This shows that this feeling, a result of our common past, still exists. This should motivate us to continue this privileged relationship, "he recommended.
"Congo is and will remain the first beneficiary of Belgian aid", assured the Secretary of State. However, we should not "separate" the progress that the DRC needs to make, in terms of governance, business climate, legal security and combating the informal economy. And it is, "to offer opportunities for the freedom of young Congolese". In terms of security, The royal couple's visit to the east of the country, in the current security context, shows that this issue is "at the heart of Belgian concerns"he remembered again.
The main aspect of the visit was in the ability of Mr. Dermine is donating a mask to the National Museum of Kinshasa. "This is a first step, in terms of repatriation, aimed at showing all the seriousness of Belgium on this issue", he congratulated himself.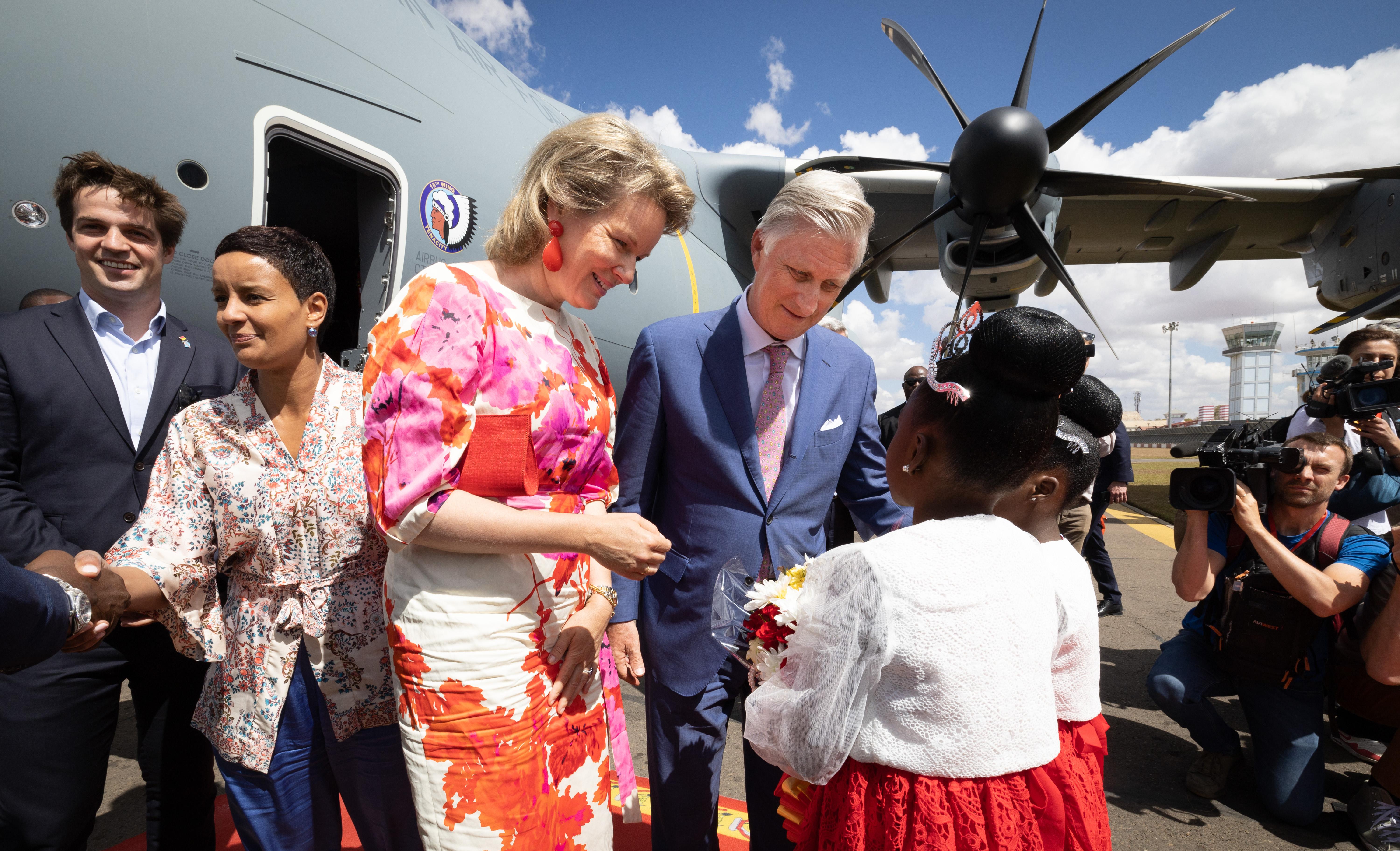 "The future we have is more important than the past"
Thirty-one things, the Secretary of State believes that "generations have a role to play" in heating up Belgian-Congolese relations. "The greater the temporal distance from colonization, the more critical it is, there is little emotional connection. Only one minister of the current government was barely aware of the time of colonization. While on the Congolese side, President Tshisekedi was born after independence. Most of our interlocutors were born in the 70s or 80s, so they had a completely different relationship with Belgium from those who knew the colonial era. »
"The future we have is more important than the past", confirmed Congo government spokesman, Patrick Muyaya. " Belgium was special to us, our uncles created Congo, the godfather we reconciled with. This is our gateway to international diplomacy, so we should have less divisive relations than we used to. But Congo's needs are so great, cooperation cannot solve all our problems. "The Congolese Minister also said that"a big step was taken with the King's heavy words, the presentation of the mask or even the decoration of Corporal Kunyuku. It's a recognition of our common past, it gives it the importance it needs."
In a few days, the return of Lumumba relics, "this is the consecration" to end a four -month consecutive month in which "more things have happened than in the last 10 years", enthusiastically Mr. Muyaya. "On visit, it heals wounds while opening up new perspectives for the future.»