You're about to read a story that many hunters want to experience, and we think it just happens to others. Saturday, Dimitri, Allier's hunter definitely lived one of the most beautiful days of his life by finding, more than 3 years after he disappeared, his hunting dog. An amazing story he told us just for Chasse Passion.
Monday, April 2, 2018, in the afternoon, Narko (my 10 month old jagd terrier) ran away from my property in Paray sous Brialles (no collar of course) with Noisette, my little fox. As I noticed, I would call them using my hunting horn from home but no dog. I wandered the fields around my house but still nothing. Arriving home, Noisette was waiting for me in the yard but Narko was still not there. I went back to my car and looked for him all afternoon. That night, my ex-girlfriend joined me in her search after work. Late at night, Narko was still gone. Too early, I decided to continue the research until too late. I go home without the dog around 3am. I called back with the horn and I left the gate and the door to my house open when he returned at night.
The next day when I woke up, I went downstairs to see if my dog ​​had returned but nothing. During the day, my ex-girlfriend and my mom spent the day looking for Narko, the whole week after work we were looking for him, looking in the woods, even in the canals if he was hit by a car. I spent my nights looking for him.
We posted on social media the disappearance of Narko. Hunters from the village next to my house told me they saw him during their hunt, he was hunting with the tides but they didn't catch him! The next week, a rider saw him accompanied by a large dog on the other side of the river. It called him because he saw the announcement on the networks, Narko crossed the creek to join him but couldn't climb the much steep embankment so he turned around. As a result, we turned our search to the nature reserve on the banks of the Allier where he was spotted.
In fact, he was there. I found his paw prints and those of a large dog with but still no Narko. All I did was turn the reserve, blow the horn. My mother, my ex-partner and I went to look at all the houses and farms near the river to see if anyone had seen him, we put up posters in town halls and town shops, at veterinary clinics, veterinarians put him on the wanted dogs file.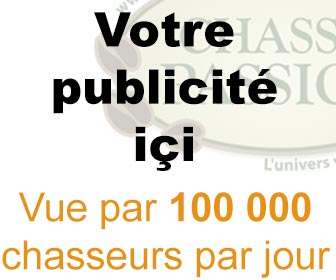 A month passed. I received a phone call from a woman who saw him less than 20km from my house but did not dare to arrest him! I took the car and I hurried, I did all the woods in the area and the cages in case he was attracted to the barks of the dogs but didn't.
Two weeks later, I was at work, I received a voice message "Mr. Guyot, I have your dog, call me back". Obviously, with the luck I had, the message was lost (mishandling on my part in wanting to record it) but hey I told myself the girl would call me, I was so happy. I didn't expect him to call me but arrived late at night, still no call. Not even the next day.
So I decided to go to my operator to get the list of numbers calling me except now they no longer find it strange… I will go to the gendarmerie to file a complaint for dog theft, I clarified that it doesn't lead to much!
Months passed, no more news, I thought the bayhana was wrong, that I was not a dog. Some told me he had to stay under a hole because he was a jagd, I would never believe it because I taught my dogs not to go into the hole but hey it can be, then I said to myself with someone. taken and taken! I even called a woman who seemed to be in contact with the dogs. He told me he was alive with the other dogs. Well, after that, I don't know if I believe it or not!
Years passed, no more news, I had already decided even though I still hoped he was still alive!
Saturday July 31, 2021 at 11 a.m., I received a phone call from my ex -girlfriend: "I have good news for you". I wondered what it was: "Narko found something". That time I didn't know what to answer, which shocked me, I asked him if it was true: "yes it's true, there was a gentleman calling you and texting voice and suddenly called me because you didn't. Answer". I couldn't believe it, I had three tears so I told him to go to ours and we went to him both after I called him back. There was no time to call back: the phone rang, I replied: "hello Mr. Guyot, I called you because my neighbor found your dog in the town of La Porcherie in Haute Vienne (245km from my house ), he took home and since I am also a member of the animal association, I have a chip detector and I know your dog Narko was born on June 10, 2017. "My dog ​​Narko, I told him to leave I went home to pick him up.
He gave me the address of his neighbor who lives in Creuse, who was closer to me than Haute Vienne, he asked me to bring my identity card and Narko's identification numbers to check everything! Arriving there, the woman came out with Narko, we were so happy to see her! He changed three years ago, he looked so good. The woman explained to me that she saw him walking down a street, he stopped, opened the door, called her and he got into the car alone, he was wearing a necklace with a chain that he probably broke by pulling it. . We thanked the woman very much and left to take Narko home! I don't think he was treated badly because he wasn't scared. Afterwards, find out what he went through… He is the only one who can tell us.
Now he's home and I'm so happy about that. He found the sofa, his former teammate Noisette and his new teammates for the upcoming hunting season!
Happy reunion you two!